Bộ siêu phẩm master bundle luts sử dụng cho đa bối cảnh phù hợp cho các editor làm video vlog, dựng phim, thiên nhiên, quay TVC quảng cáo,...​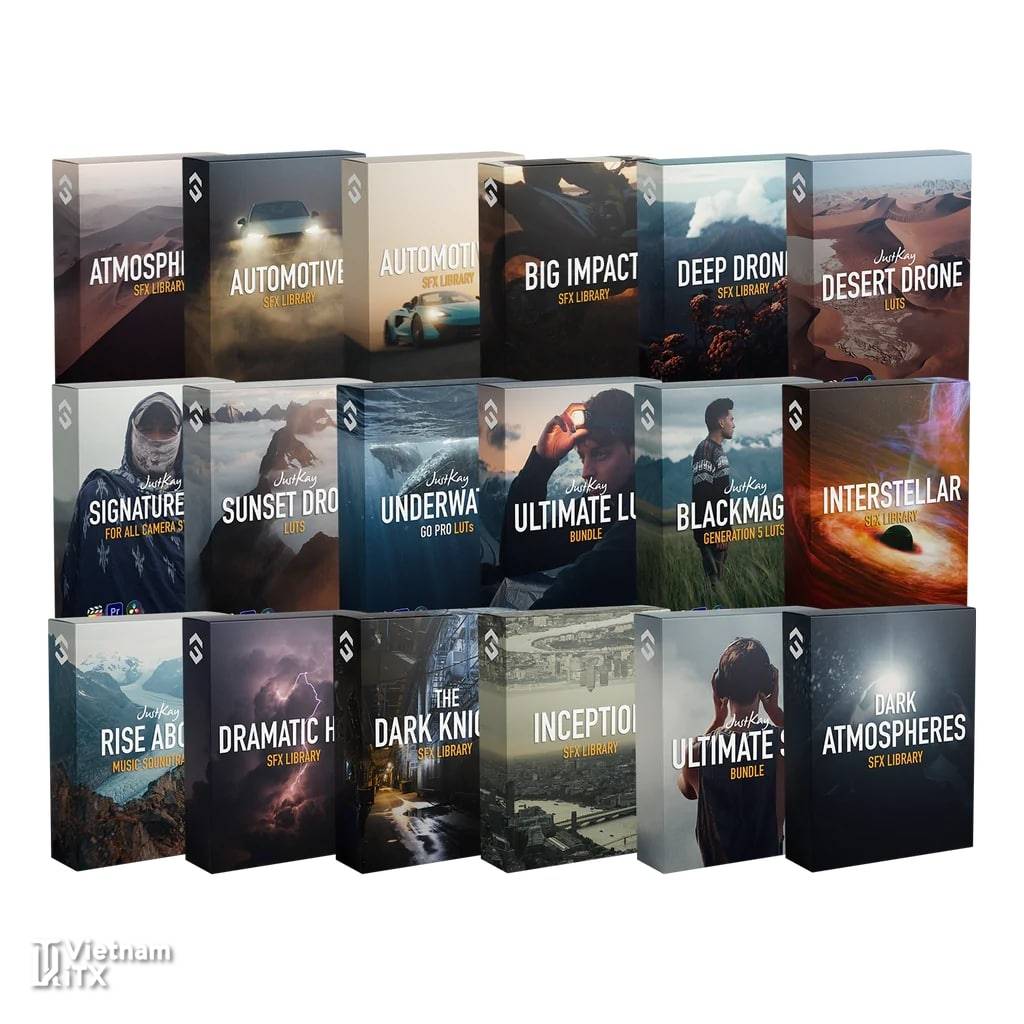 Buy The Master Bundle from Film Space to support the Dev
https://film-space.com/products/the-master-bundle
Note: We don't own and resell this product, we want to recommend good products to our readers. Developers/creator/maker made it with difficulty. If you really appreciate them then please buy from them. All the content is for demonstration purpose only, we do not store the files and after reviewing you this course/products/packs we request you to buy a genuine version.
This Massive Bundle Contains:​
90+ CINEMATIC LUTS:
-Blackmagic Gen 5 LUTs
-Sony S-Log 3 LUTs
-Desert Drone LUTs
-Sunset LUTs
-Rec. 709 Signature LUTs
-Go Pro LUTs
1,200 SFX DESIGNED BY WORLD LEADING SOUND DESIGNERS
-Atmosphere SFX
-Automotive SFX
-Automotive SFX II
-Big Impact SFX
-Dark Atmospheres SFX
-Deep Drones SFX
-Dramatic Hits SFX
-Essential SFX Bundle
-Free SFX Library
-Inception SFX Library
-Interstellar SFX Library
-The Dark Knight SFX
15 FULL LENGTH SOUNDTRACKS
-Rise Above Music