Motion Graphic Pack V2 là gói tổng hợp hiệu ứng thiết kế, đồ họa chuyển động, chuyển cảnh, effect chuyên nghiệp dành cho Davinci Resolve, sở hữu Motion Graphic Pack V2 bạn sẽ có đủ các công cụ chuyên nghiệp để hoàn thành dự án của mình.​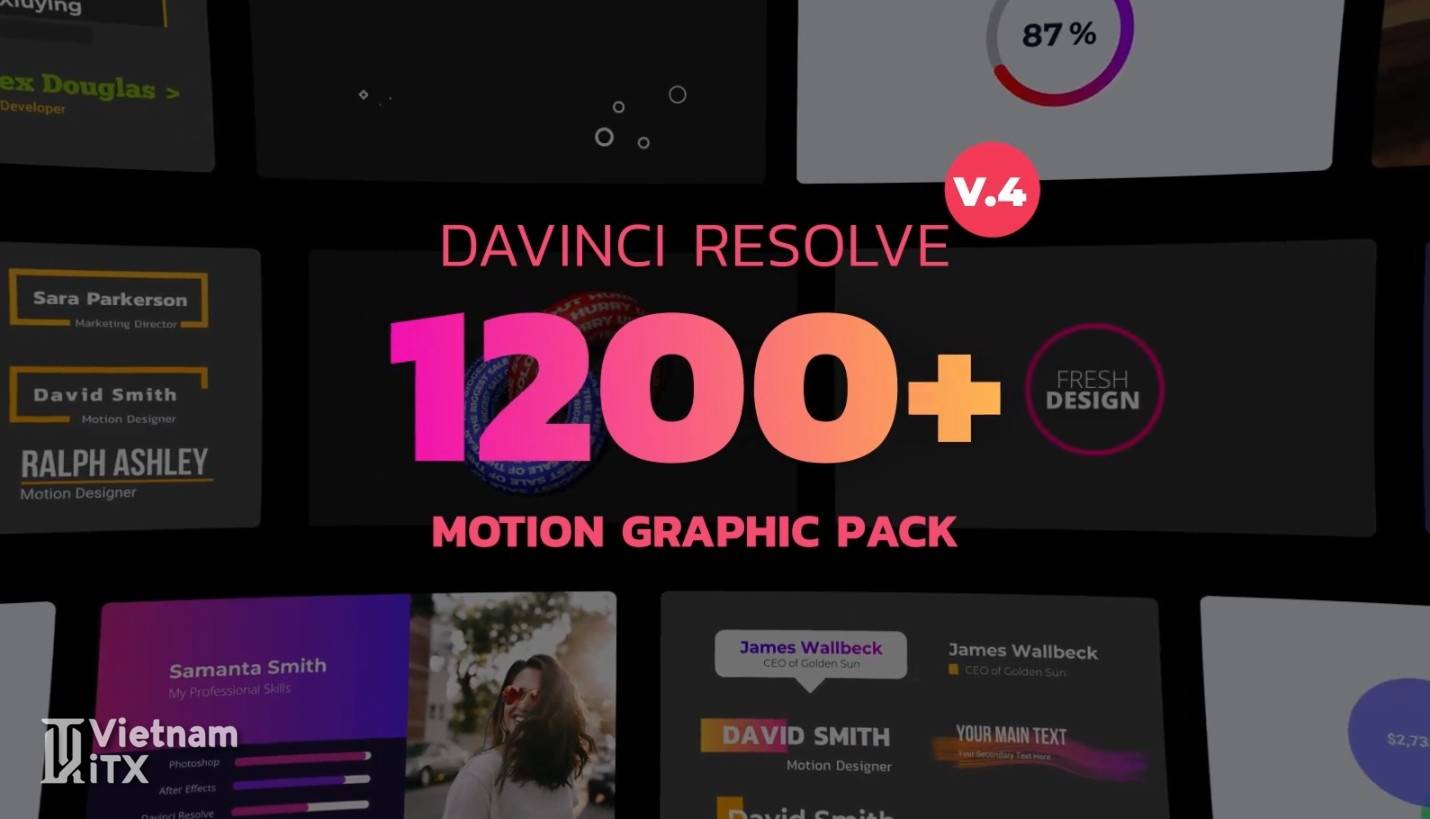 Các tính năng khi sở hữu gói này:​
Biggest Graphic Pack on the market
1000 Animated Elements
24 Categories: Backgrounds, Callouts, Infographics, Lower Thirds, Social Medias, Messages, Titles, FX Elements, Hand Drawn, Light Leaks, Icons, Transitions, Animated Elements, Bold Titles, Particles, Slides, Split Screens, Light Flares, SFX, Kinetic Typography
Works with free and paid Davinci Resolve 16.2 and newer
Forever Free updates
Works with 4K Resolution
Can be stretched
In and Out Animation
Easy Customization through Inspector tab
Detailed Video Tutorial with Voice Over
Buy Davinci Resolve Motion Graphic Pack V2 to support the Dev
https://videohive.net/item/motion-graphic-pack-for-davinci-resolve/30109295
Note: We don't own and resell this product, we want to recommend good products to our readers. Developers/creator/maker made it with difficulty. If you really appreciate them then please buy from them. All the content is for demonstration purpose only, we do not store the files and after reviewing you this course/products/packs we request you to buy a genuine version.