AEJuice Sound Effects Pro là gói tổng hợp 1000 hiệu ứng âm thanh sound effect cho bạn thoải mái lựa chọn, file định dạng WAV chất lượng cao.​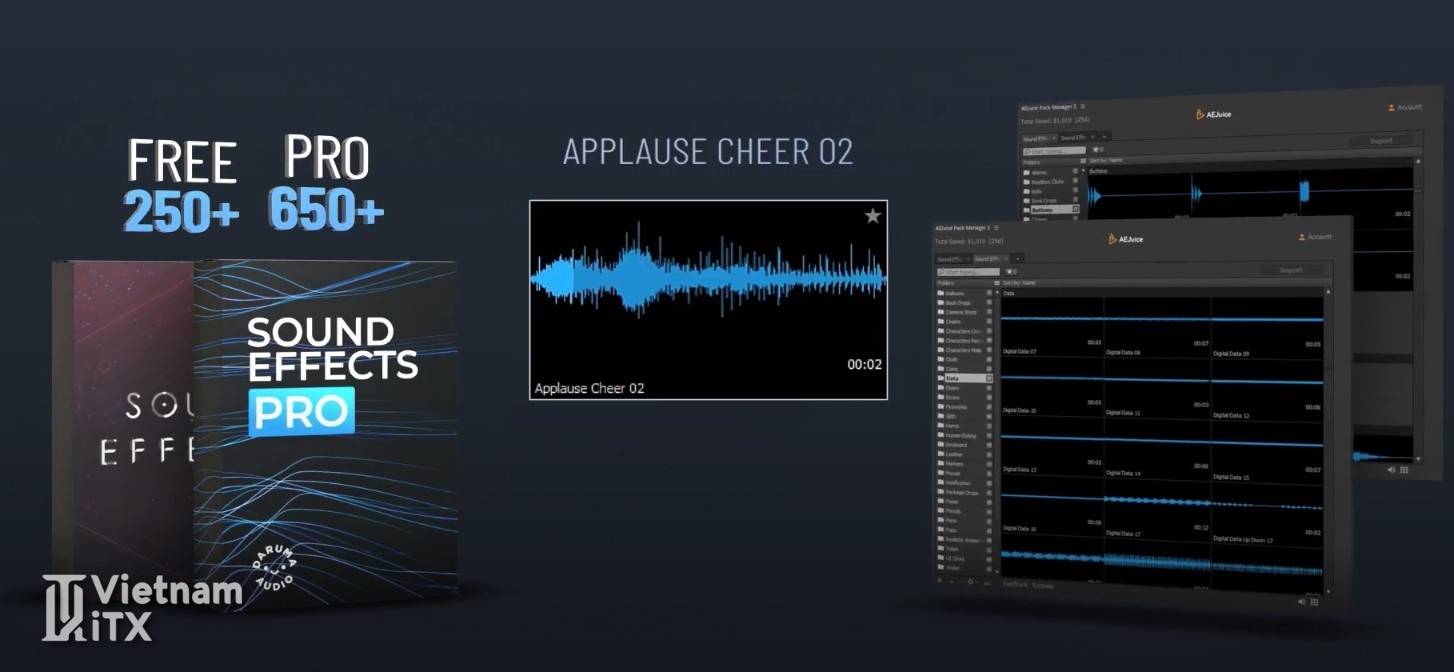 Tương thích với các phần mềm:​
Sony Vegas, FCPX (Final Cut Pro X), Avid, Davinci Resolve, Apple Motion & Motion 5, OBS (Open Broadcaster Software), Filmora 9, Photoshop, và tất cả các phần mềm có tính năng edit video & audio.
Buy AEJuice Sound Effects Pro to support the Dev
https://aejuice.com/product/sounds-effects-pro/
Note: We don't own and resell this product, we want to recommend good products to our readers. Developers/creator/maker made it with difficulty. If you really appreciate them then please buy from them. All the content is for demonstration purpose only, we do not store the files and after reviewing you this course/products/packs we request you to buy a genuine version.